US Triathlete Nate Deck Talks about his Revo Via Experiences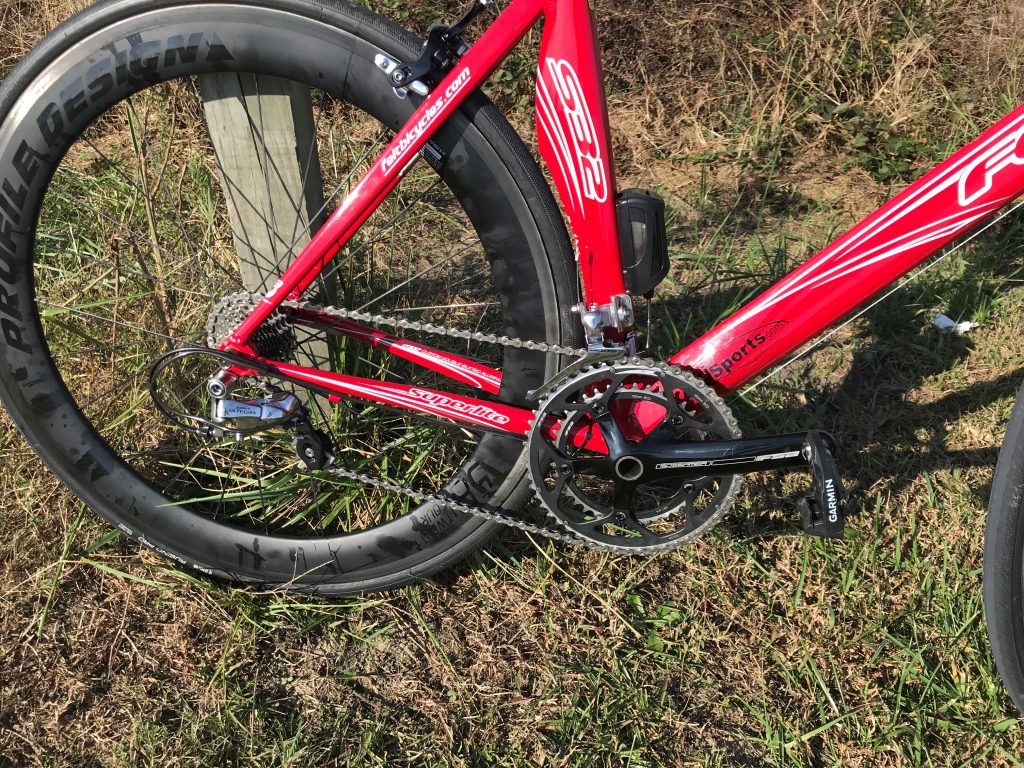 If you're interested in Triathlon and Duathlon, then check out this blog from US Age Group Triathlete Nate Deck on his experiences in using the Revo Via to help him reach his goals.
"Triathlon, more than almost any other sport, is about the cumulative effect of marginal gains. I know that is a buzz phrase used to sell everything from helmets to ball bearings, but when you think of the hours an athlete can spend out on the road essentially by himself, a second per kilometer adds up pretty quickly.
Most competitive athletes are constantly in search of a faster way to the finish line, and I am no different. I am, however, very skeptical at manufacturers claims. The high price tag and relatively minimal gains of some " friction reducing" products on the market sat atop my list of frivolous purchases. Do I think they work? Probably. Do they work as amazingly as they claim? Doubtful.
I run Triathlonpal.com which is dedicated to helping other athletes "learn from my mistakes." The idea is to help those athletes who are progressing through the ranks of endurance sports avoid the bumps and bruises that come with that progress. Being a teacher by trade, I love this role of "mentor" that I can fill, even if in a digital sense. My advice to my readers has always been to keep it simple. That advice has helped me personally claim a number of age group wins and podiums in the southeastern United States, so I kept passing it on.
Then last season, around summer time, I had a Flaér Revo Via Unit placed in my hands. I had been following the development of this product since it first launched on Kickstarter and was reminded of it again when reading news out of the Sea Otter Classic 2017. The concept of continuous lubrication intrigued me. An easier to clean chain was just the cherry on top. I was willing to give it a try.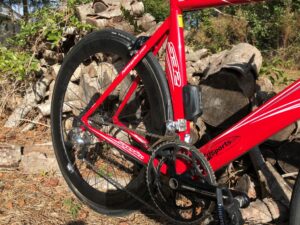 After training and racing with the Revo Via unit for the rest of the 2017 season, I was hooked. I can't definitively say I was faster, but the maintenance of my entire drivetrain has become a piece of cake and I'm not seeing the huge swings in efficiency I could tell before when I would clean the oil off my chain. There is a consistency that makes life, and racing, a whole lot better.
Looking ahead to 2018, I'll still be training and racing with the Revo Via. Having qualified in 2017 to represent Team USA, my sights are set on the 2018 ITU Long Course Duathlon World Championships in Zofingen, Switzerland; a race that has 150k of cycling with 1800m of elevation. It's a race like that where the Revo Via really shines. I am looking forward to having you all along for the journey, and I'm happy to know I'll have the cleanest, most efficient drivetrain possible when I toe the start line in September."