The Bike Place / London Bike Show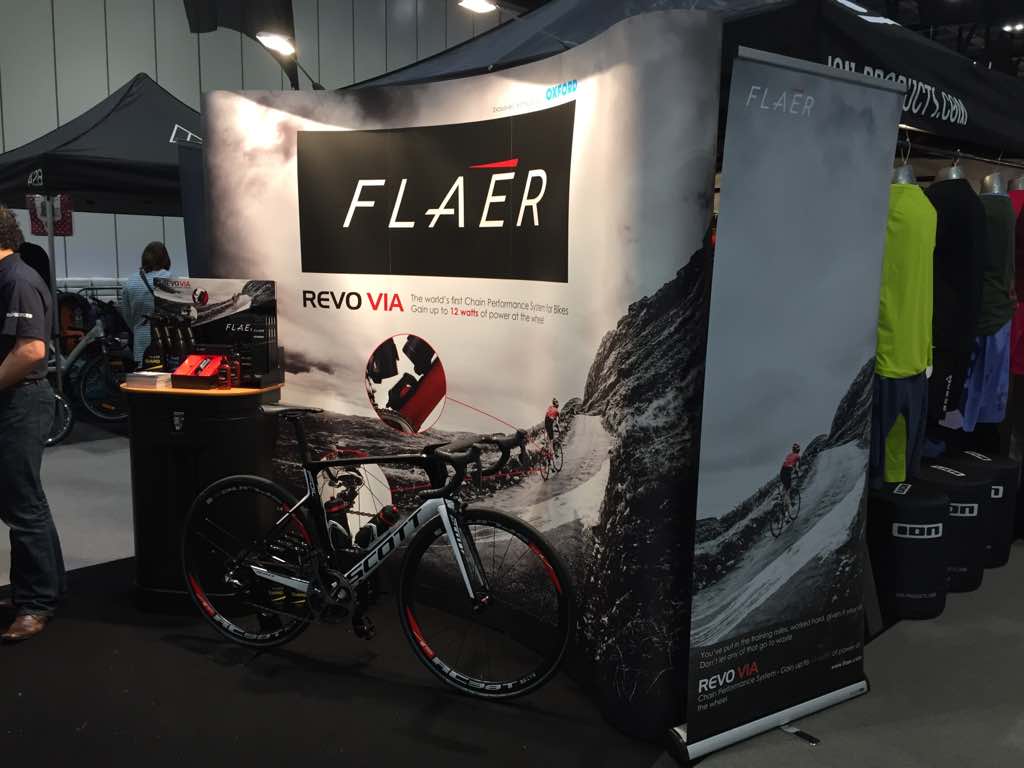 The start of 2017 has been exceptionally busy for the Flaér team. During this period we have exhibited our innovative new range of products at two UK Bike Shows.
Firstly, we attended The Bike Place trade show at the end of January with our distributor for the UK & Ireland, Oxford Products. Here we were able to speak with many retailers and the press about our Revo Via chain performance system with a number of new dealers coming on board. A great deal of interest was shown in our 2017 Scott Foil which has the Revo Via installed and we were also able to show off our Point of Sale display stands that will feature in stores stocking our range of products. In support of our distributors efforts to build a dealer network our Sales Director, Nick Muddle, has been out visiting stores with the reps answering questions first-hand about the products, how they work and the benefits whilst sharing some stories from our involvement with our pro-team partners. As we are signing up new dealers to the network we are also supporting them with training to ensure all our retail partners have all the tools they need to answer customer enquiries.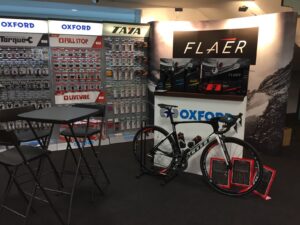 A few weeks later in February we exhibited at the London Bike Show where we supported one of our new retailers, Bike Swanky, on their stand. During the 4 day show we spoke with lots of people about our range of products including our bike care range Guard and Revive. The show was a great opportunity to spend some time with cyclists of all interests where we had a number of discussions with Triathletes who were keen to explore the benefits of the Revo Via during both long and short course races. The show also coincided with the BikeBiz Awards where we were nominated for "Best Innovation from a Newcomer". Congratulations to KitBrix as worthy winners of this category. We'll be back again next year for another shot at the title!