Nelson Trees, takes Revo Terra on Transcontinental Race
After learning about the significant chain performance gains we could provide ultra-endurance athlete Nelson Trees approached us with his plan for tackling one of the world's toughest ultras, the  Transcontinental Race. We agreed to provide Nelson with a Revo Terra chain performance system to be put to the test on this brutally extreme endurance event. Here in his own words he tells us about his experiences of the race and the system.
"This year was my third time racing the Transcontinental and quite possibly the toughest yet. The idea behind the race is simple: who can ride their bike the fastest across Europe without any outside assistance whatsoever? There is only one stage and the clock doesn't stop until you reach the finish line some 4000km later. Eating, sleeping, riding, it's all part of the race. The other particularity is that the race doesn't have a fixed course but rather a series of checkpoints that you must visit. This adds a whole other dimension to the race. Preparation is crucial to doing well."

"This year's edition started in Geraardsbergen, home to the infamous Muur of the Spring Classics. It then visited Schloss Lichtenstein in Bavaria before heading to Monte Grappa in Italy, the Slovakian Tatras mountains and the hairpin bends of the Transfagarasan highway in Romania. The finish line was the town of Kalambaka which sits at the foot of the stunning backdrop that are the orthodox monasteries of Meteora, perched perilously on their limestone pillars."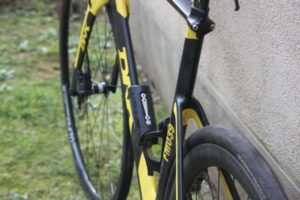 "After a failed first attempt at this marathon of a bike race in 2015, I came back better prepared, more experienced and determined to finish. I managed to complete the course in a little under 11 days and take 6th position. My plan for this year was to build on this result, push harder, cut down on wasted time and see what I was capable of."

"An important part of this effort was to optimise everything about the setup of my bike. Over the two previous races I'd learnt a lot about what works well for me so my general setup didn't change much. This time it was all about getting the details exactly right and finding areas where I could make some time savings."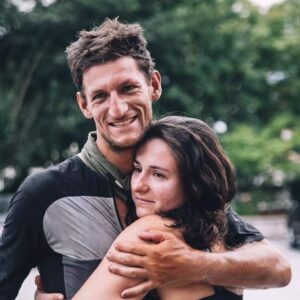 An extreme test of durability, reliability and function, the Revo Terra helped Nelson to achieve his joint highest result at the Transcontinental yet, despite punctures and a wheel failure at the end of his race. We look forward to seeing what else we can help him to achieve at his next event. Thanks Nelson Trees!