Ibis Cycles Enduro Race Team to ride with Flaér in 2019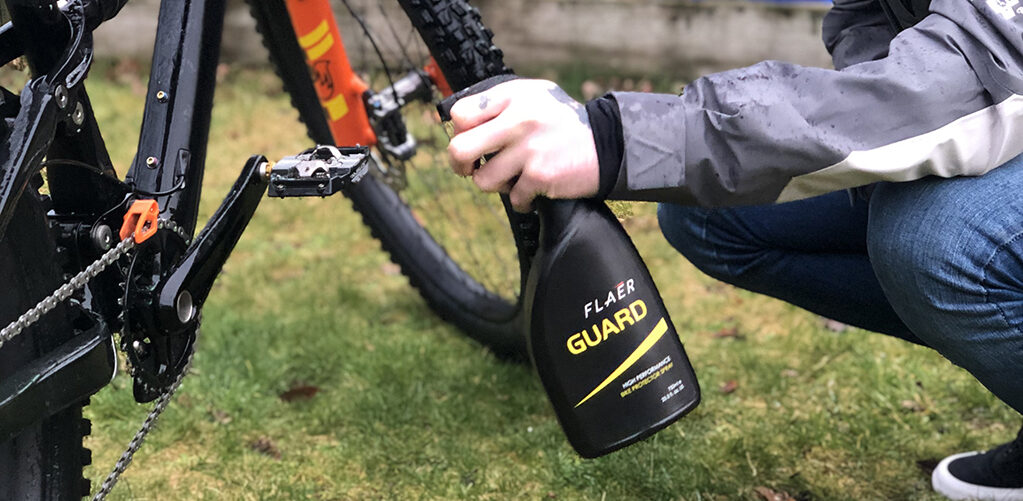 We are delighted to announce a new partnership with Ibis Cycles Enduro Race Team for 2019. As part of the Official Partnership, we will provide the leading US team with their performance bike care combo Guard & Revive to use throughout the season.
Guard is a complete bike protector spray scientifically formulated to protect in all cycling environments. Spray all over the bike to leave a micro-film layer of non-sticky protection. After a ride, any dirt that has stuck to the bike can simply be washed off with water. With continued use, Guard builds up layers of protection, keeping your bike looking like new and bringing back the showroom shine that cleaning can take away.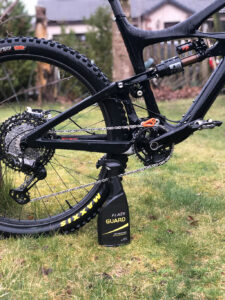 Revive is a high performance cleaner specifically formulated for the rigours of pro cycling. It provides your entire bike with a deep clean and is effective on dirt, sand, oil, grease and insects. The unique scented formula offers the complete cleaning solution, ensuring all components are kept in peak condition.
Ibis Cycles Enduro Race Team, Road Manager, Mats Pettersson said,
"Ibis bicycles Enduro Race Team travels and racing around the world in the most extreme conditions.
In our job of providing our riders with the best tools to reach our goals, we feel secure in a partnership with Flaér products to help us achieve this by lubing our drivetrain and protecting the frames.
And giving us maximum performance, from start to finish."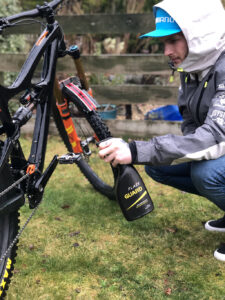 As well as Guard & Revive, the team will also use Flaér's range of performance chain lubes. This will include Terra Fluid – a super light non tacky lube designed for frequent reapplication which keeps the drivetrain super clean.
Flaér Sales & Marketing Director, Nick Muddle, commented,
"We are really excited to be working with Ibis Cycles Enduro Race Team. We both share the same values with regards to innovation and performance. The team has been really successful in recent years and we are delighted to be able to provide support with our top Bike Care range. It will be great to see Guard & Revive keeping the bikes in peak condition throughout the Enduro World Series and we are excited by the exposure this partnership will give us in the US and beyond."
Dealers interested in stocking Flaér's innovative range of performance products should contact Nick Muddle on +44 (0)7872 041316 or at nick.muddle@flaer.com.