Flaér Debut Revo Via at Tour o the Borders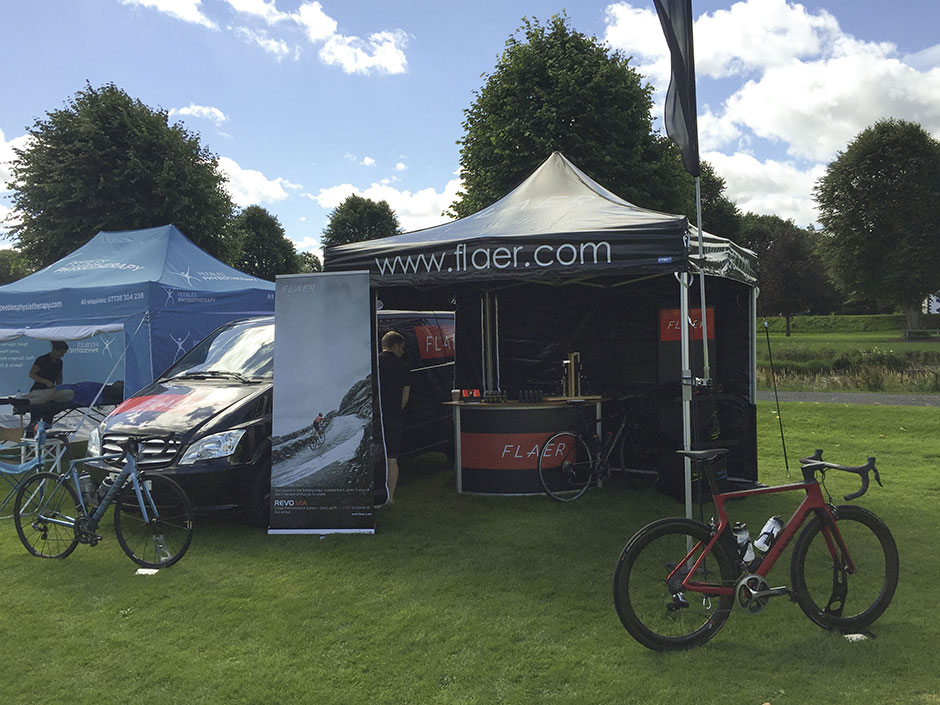 The sun shone and the wind blew in Peebles as we had our first outing at the Tour o the Borders Sportive. Enjoying the Saturday sunshine we had a great time at the Expo area where we chatted to riders about the benefits of our Revo Via – Chain Performance System and our Clean & Protect range. Most were shocked to find out about the transmission losses from the cranks to the rear wheel when using standard lubrication methods.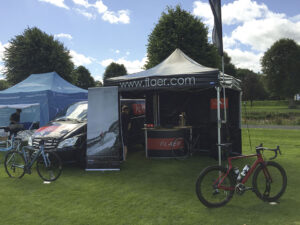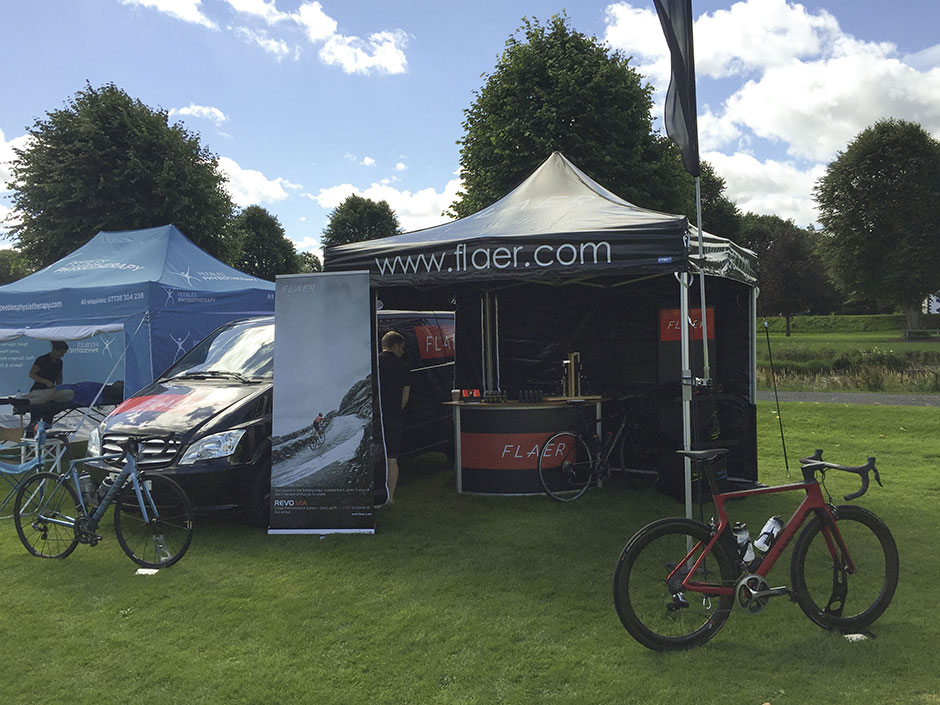 After a particularly wet and windy Saturday night we were relieved to find our tent still standing on race day. It was an early start for the riders as they took on the challenging but scenic course. We again had a good day speaking to the range of tired but satisfied riders who completed the route. It was great to be able to debut Flaér as a brand and showcase the range of products that are coming soon!